DC Hamrya's Bandolino MC - "Bandita"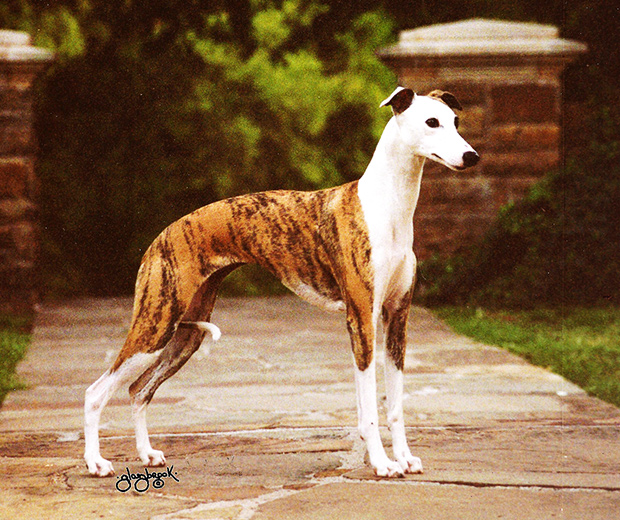 Bandita was very tightly bred on Clover and George. Sired by Ch Delight's Customade for Mariki FCh SC, out of Hamrya's Golden Slippers, her special personality was evident from birth. She was a headstrong puppy and emerged as an entertaining, clownish young adult. Always out in front, first to escape the ex-pen, first to kill a squirrel and first in her classes at the AWC regional specialties, Bandita was a Whippet with attitude.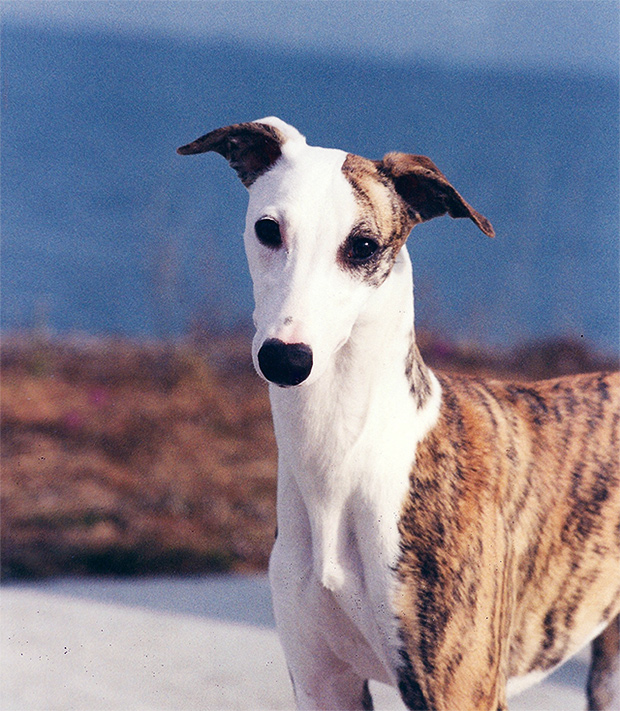 She was the essence of Hamrya – sound, intelligent, intense on the lure. A pure running machine, Bandita was mechanically efficient, covering the maximum distance with the minimum of lost motion. It was always a challenge to contain her high energy and happy feet, but this sparkle contributed to her becoming a ringside favorite.